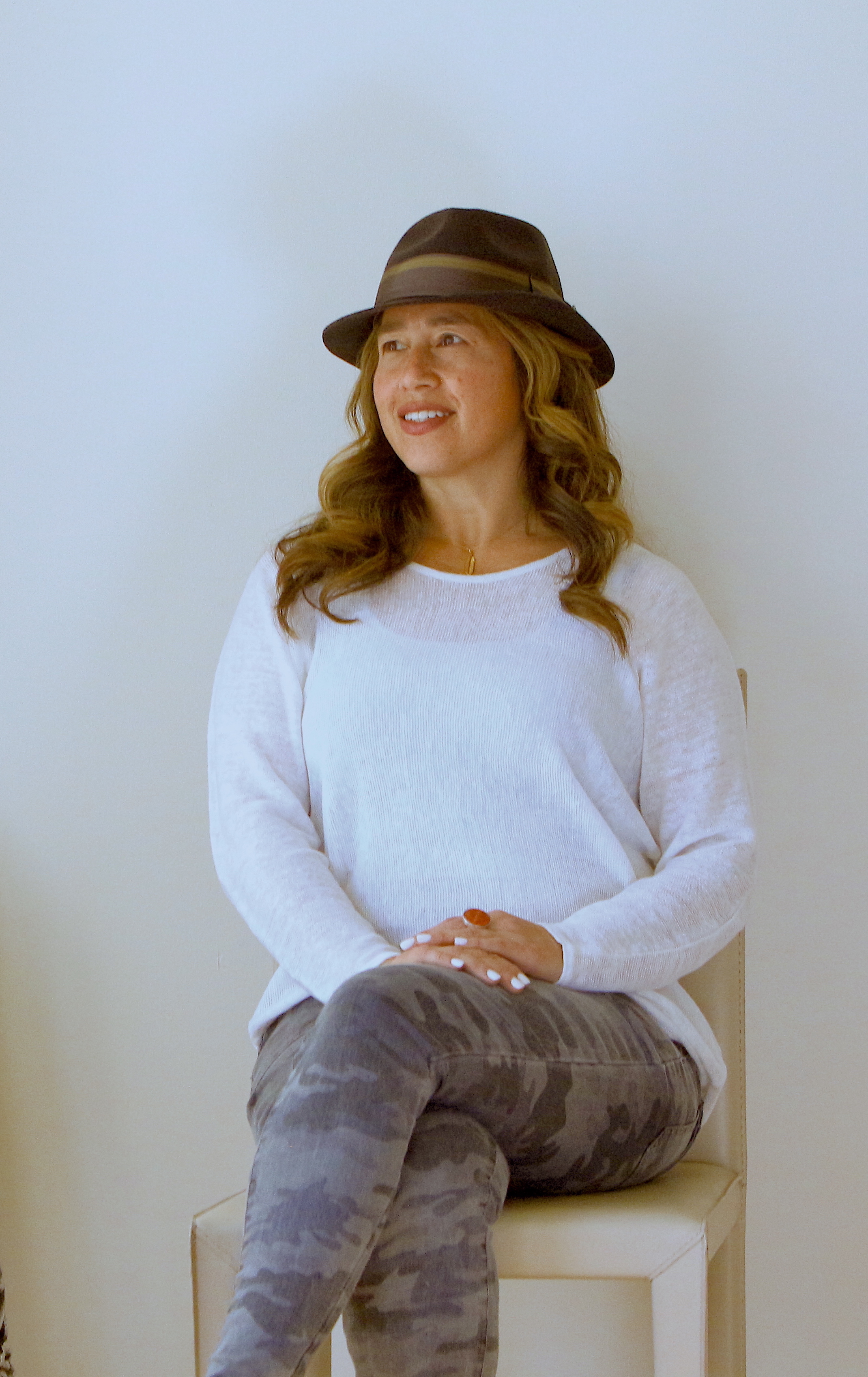 I am the clinical director for the Acupuncture Lounge and strive to make your experience the best it can be. From a young age I loved health care. I used to follow my father during his rounds at the hospital since I was 7 years old! I really dove into alternative medicine when I was 20 and studied Ethno-botany, at the University of Hawaii, which taught me a wide range of healing modalities from around the world. I received my masters of Science in Oriental medicine from the Southwest Acupuncture College in 2005. During school I had an amazing opportunity to study under my mentor and friend David Scrimgeour. He taught me Japanese Acupuncture, herbal medicine and how to excel with treatments using functional medicine specifically on women. You can find my private practice at http://www.sylviasalcedo.com.
Dr. Ma is certified in acupuncture and Oriental medicine and a Colorado licensed acupuncturists. She teaches at the Colorado School of traditional medicine. She received her Bachelor of medicine from Shandong University of Traditional Chinese Medicine, Jinan PR China and has worked as a doctor for more than 20 years in China and the U.S.A. She has published many articles in the Journal of TCM in China. She is a knowledgeable practitioner with extensive clinical experience in TCM. She specializes in the treatment of wind stroke, women's medicine, immune disorder, endocrine disorders and all kinds of pain. Hong Ma skillfully uses techniques such as acupuncture, moxibustion, herbal medicine, Tuina, auricular points and foot points.
Jenn Puccio graduated on the Dean's List from Colorado School of Traditional Chinese Medicine (CSTCM) with a Masters of Science degree in Acupuncture (MS.Ac). She also has an undergraduate degree in Cultural Anthropology with focus in Nutrition and Health Education Services. Her focus is working on brain disorders, emotional issues and musculoskeletal pain. In her free time, Jenn enjoys spending time with her son, swimming and reading. Her true focus is reaching out to the community by using her skills to educate and treat others. She is currently in the process of setting up acupuncture programs in homeless shelters and women's safe houses throughout Denver.
Debrah Santi M.S., L.Ac. graduated with a Masters of Science Degree from the Colorado School of Traditional Chinese Medicine and is a Nationally Board Certified Acupuncturist (NCCAOM). I am an empathic practitioner and uniquely integrate my wisdom, intuition, and knowledge to address each clients specific needs. My passion for health and emotional and physical wellness has led me on a lifelong journey learning both Eastern and Western medicine and philosophy. I have learned from and continue to study with some of the most esteemed masters of Chinese medicine. I am a skilled practitioner of cupping, gua sha, moxibustion, auricular therapy, e-stim, and Reiki. I am a full scope practitioner and treat a broad range of disorders, treating pain physical and emotional as well as treating addiction are within the scope of my medical expertise. I strive to support your goals for optimal health and emotional wellbeing. In Gratitude.
Kinan graduated from Denver Integrative Massage School the Spring of 2015 having studied and focused primarily on Thai Yoga Massage, Myofascial, Swedish, & Trigger Point Therapy. After receiving his license later that year he worked at LoDo Massage Studio for close to 2 years integrating his studies with the practice of Deep Tissue massage and corporate Chair massage. Since then, he's been working privately to continue incorporating a blend of Western techniques (Advanced Myotherapy & Sports Injury Treatments) with Eastern techniques (Shiatsu & Acupressure) and vibrational energy medicine (Reiki & Craniosacral Therapy). Kinan is now expanding his healing toolkit to include Fire Cupping, Sound Healing, & intuitive psycho-somatic techniques that facilitate emotional transformation, re-alignment, and balance within the body-mind-heart-spirit. He's passionate about human potential and empowerment and is a practicing Astrologer and Personal Transformation Coach. He is also a certified Herbalist and has been trained in over 1000 hours of Ashtanga Yoga with master B.N.S. Iyengar.
Rachel studied Massage Therapy in the framework of Traditional Chinese Medicine at the Crestone Healing Arts Center in Crestone, CO. She is trained in Acupressure, Shiatsu, Swedish, Reflexology, Hot Stone, and Reiki, and enjoys integrating these in her treatments. Rachel approaches massage therapy from the perspective that we are mostly empty space, vibrating particles that conform to thoughts, postures, and intentions. Nothing is separate. When we intend towards our own healing, when we take energetic responsibility for maintaining a higher vibration, we take as step towards the healing of the collective as well. Rachel seeks to hold space for your intention. She believes in the power of massage therapy to bring us into the awareness of our bodies as temples, conduits for life force energy to flow in harmony with nature. In addition to massage, Rachel is passionate about Kundalini Yoga, and her little black cat, Crunchy.